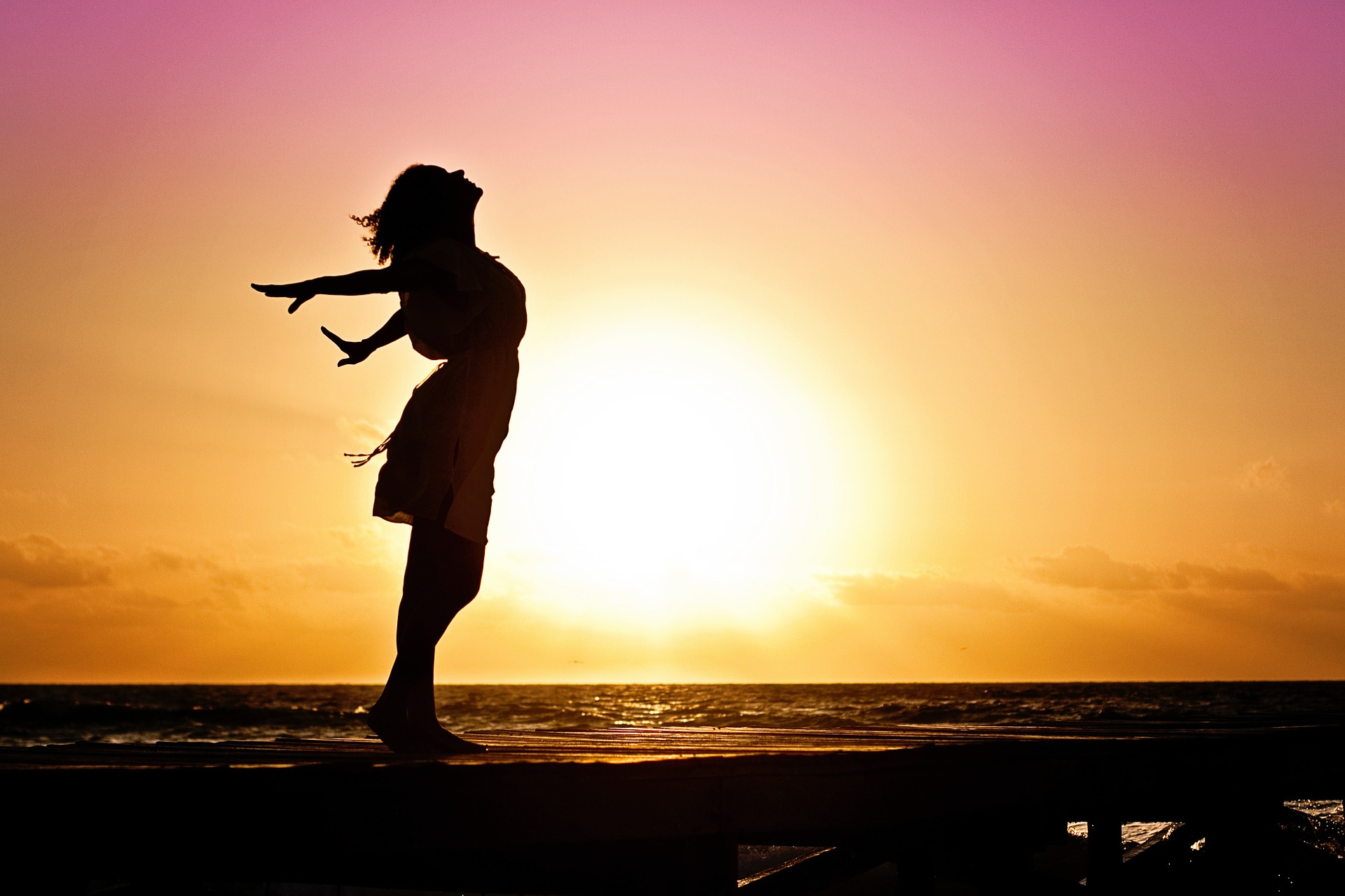 Our breath is an emergent portal and immediate pathway of deep presence and a reservoir of true awareness. Breathing with awareness builds an intimate connection and cultivates a relationship between our physical body and mental mindset. Conscious breathing is an instant opportunity for radical self-inquiry, unwavering self-love and optimal self-care.
When we make a conscious choice to utilize our breath as a gateway to tether to and listen deeply to what is arising through our inner environment, we practice self-love. We immediately plug into the healing stream of our abiding wisdom and attune to our optimal wellbeing.
Did you know the depth, cadence, rhythm and texture of our breath can all be markers for us to learn from in navigating our health and wellbeing? A shallow breathing pattern can be an indicator of our body just beginning to fight an upper respiratory infection while erratic breathing can be indicative of an emotional response or an impending anxiety attack.
Imagine being so intimately attuned to your breathing and skilled at navigating your breath, you begin to notice subtle shifts in your breathing before your body shows signs of an infection or your mind succumbs to a fit of anxiety. Tending to our breath is a sacred act of self-love and a courageous step in taking our health into our own hands.
Enjoy building a deeper relationship with your breath today. Experience the short and powerful breathing practice below to connect consciously and intimately with your breath for healing and wellbeing.
This breathing practice can benefit your overall wellbeing while taking as little as 5 minutes of your earnest attention. Consider experiencing this practice when you awake first thing in the morning, again around mid-day and finally before falling asleep at night. Take note of any differences in your breathing patterns during these various times of day and notice if this practice is more accessible for you during certain times than others.
Trace your breath. Follow and trace the path of your breath. Perhaps see, feel or sense a color stream flowing through the wave of your breath. Take note of where in your body you are noticing expansion with your inhales and where you are feeling a sense of relaxation with your exhales. Where is the stream of your breath traveling to and from in your body? Where in your body are you noticing a lack of your breath? Take several breaths.
Track your breath. Track the qualities, cadence, rhythm or pulse of your breath. Is your breath shallow resting in the top portion of your chest? Does your breathing sound and feel erratic or is there a rhythm? Is your inhale longer and stronger than your exhale? Does your breath feel fast or slow? Take note of what you notice for several breaths.
Engage with your breath. Begin to merge with your breath in a divine dance creating conscious slow smooth inhales and exhales for several breath cycles. How slow and smooth can your breathe?
Balance your breath. Create a balanced rhythm with your breath. Inhale to a slow count of 5-10 and exhale for an equal slow count of 5-10. Take 4-8 breaths here to feel your slow smooth rhythmic breath.
Direct your breath. Begin to direct your inhales and exhales to different parts of your body and through your brain. Perhaps notice a color or stream of colors flowing through the wave of your breath as you direct your breath to areas of your body not fully receiving the breath when you traced and tracked your breath.
Sense into your sacred imagination for healing and wellbeing. Imagine a beautiful lotus flower blossoming in center of your heart and expanding out in all directions with each breath, similar to the image above. Inhaling, notice red roses of wellness blooming through the lobes of your lungs and out from each and every cell. Exhaling, feel or sense in some way the petals of the roses radiating out with your breath into every cell of your being. Take several balanced breaths to grow your garden of self-love and healing.
When you feel complete, take note of what you notice and how you feel. What subtle or obvious shifts do you notice in your body and your breath? Did your breath reveal any insights to you about your health? Can you imagine applying this simple breathing practice to release tension and stress from the body and brain during your day?
Thank you for sharing in this practice of self-love with me. Here's to your radiant health! Let's keep in touch.
If you enjoyed this practice blog, read more on our blog page or visit our practice blogs Finding Your Rhythm within the Chaos: 3 Simple Steps and Yawn to Get your Brain ON
Love + Radiant Blessings to you,
Shanti
Share with a friend